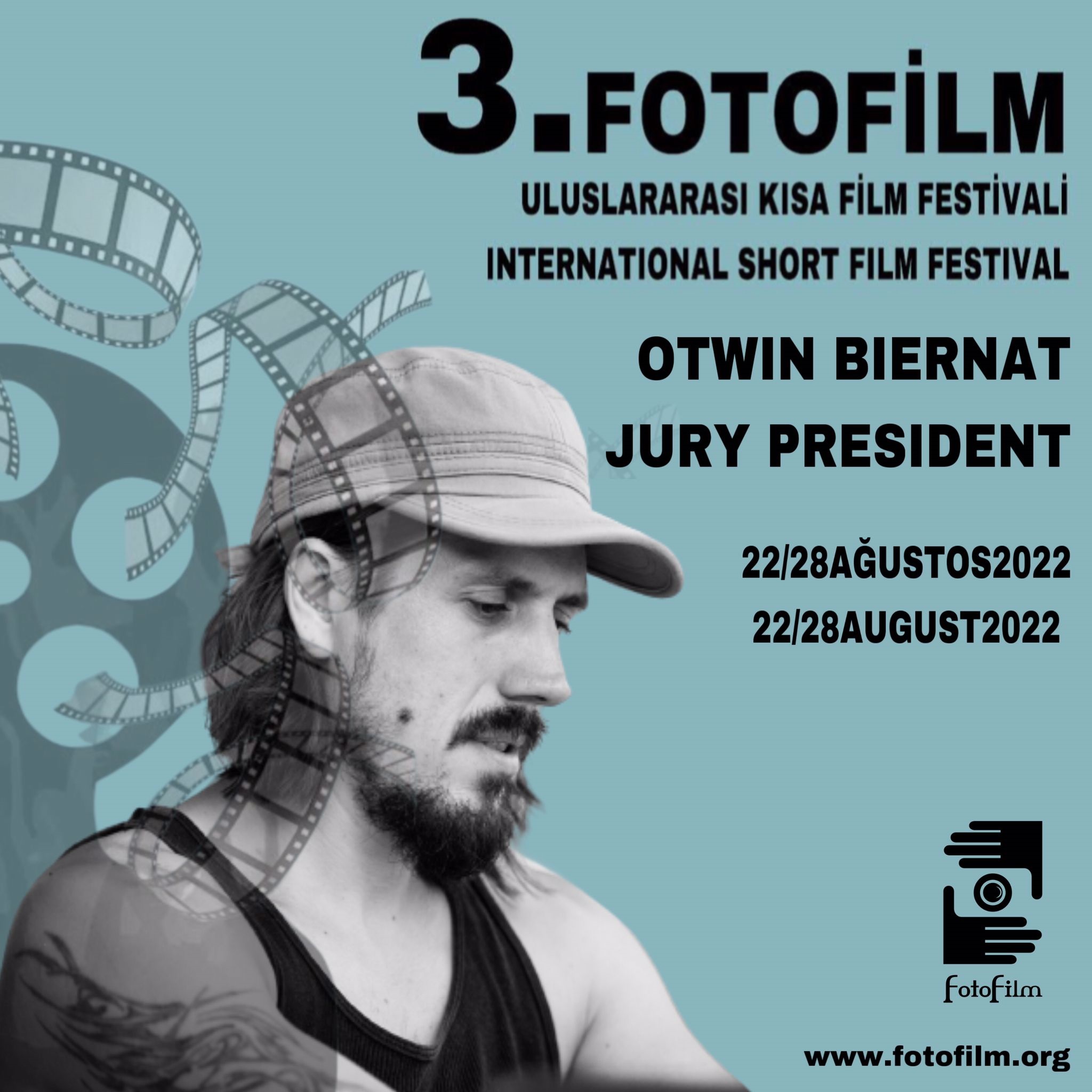 Otwin Biernat
Owin Films was founded by director Otwin Biernat who was born in Graz, Austria. He started his foray into theatre and film in Vienna in 2002, where he developed his skills as an all-round artist. Through various national theatre pieces, he evolved from actor, to assistant director, and ultimately director. In 2009, Otwin moved to Berlin to expand his horizons. He joined the Berlin film circle, and in a spur of curiosity, started experimenting with cameras, leading him to discover his true passion – filmography. In 2011, "Codewort Mr. Bean" which he co-directed, acted in, and produced was selected for the Berlin International Film Festival. The film garnered 3rd place for "Best Camera" in the 99 Fire Films Awards category. Seeking international experience, Otwin moved to the Middle East in late 2011, where he worked for television as senior picture editor. However, the call of filmography was too strong, and in 2014, Otwin made his way back to Europe. He then co-produced the movie "Homesick" which had its world premiere at the Berlin International Film Festival in 2015. Capping off his experience in film and acting over the years, and as a debut to a career in directing, Otwin completed his first feature film "Im Auge des Betrachters" in 2017. in this movie Otwin fuses film, satirical theatre, music, painting and drawing, with unconventional storylines and cinematic techniques, creating a holistic art form that captivates and surprises viewers through engaging points of views.  
At the Kino Duel International Film Festival he got awarded by the famous Dmitry Talankin,  son of Oscar and Golden Globe nominated director Igor Talankin (Tchaikowsky).
Dmitry Talankin was head of the jury at KDIFF until he passed away in 2020. Otwin became part of the jury in 2019.  
Otwin also collaborates with the Antakya International Film Festival where he is in the jury too.  
At the moment Biernat works on a film project with Kristina Böhm, the daughter of Kalheinz Böhm, also known from the "Sissi" films.
Robert Haufrecht
Robert Haufrecht is a director, writer and teacher working at the Actors Studio New York. He wrote and directed Subterranean Love and Subterranean Love (Ileana & Paul), which Won a Best Screenplay award at the Chelsea Film Festival (NYC) in 2017 and Best Director award at the Network Film Festival (NYC) in 2019, and Subterranean Love (Olga).  The first two films have been screened at festivals in the US and Europe. Among plays directed: Sartre's No Exit, Saroyan's Hello Out There, Sam Shepherd's Cowboy Mouth and many original plays. As an actor he studied with numerous Actors Studio members, has performed there, and has been in the Playwrights/Directors Unit. Robert has performed in theatres in Paris, Berlin, and New York, as well as film and TV. His most recent film roles include a feature (in post) "Forgive Me, Father."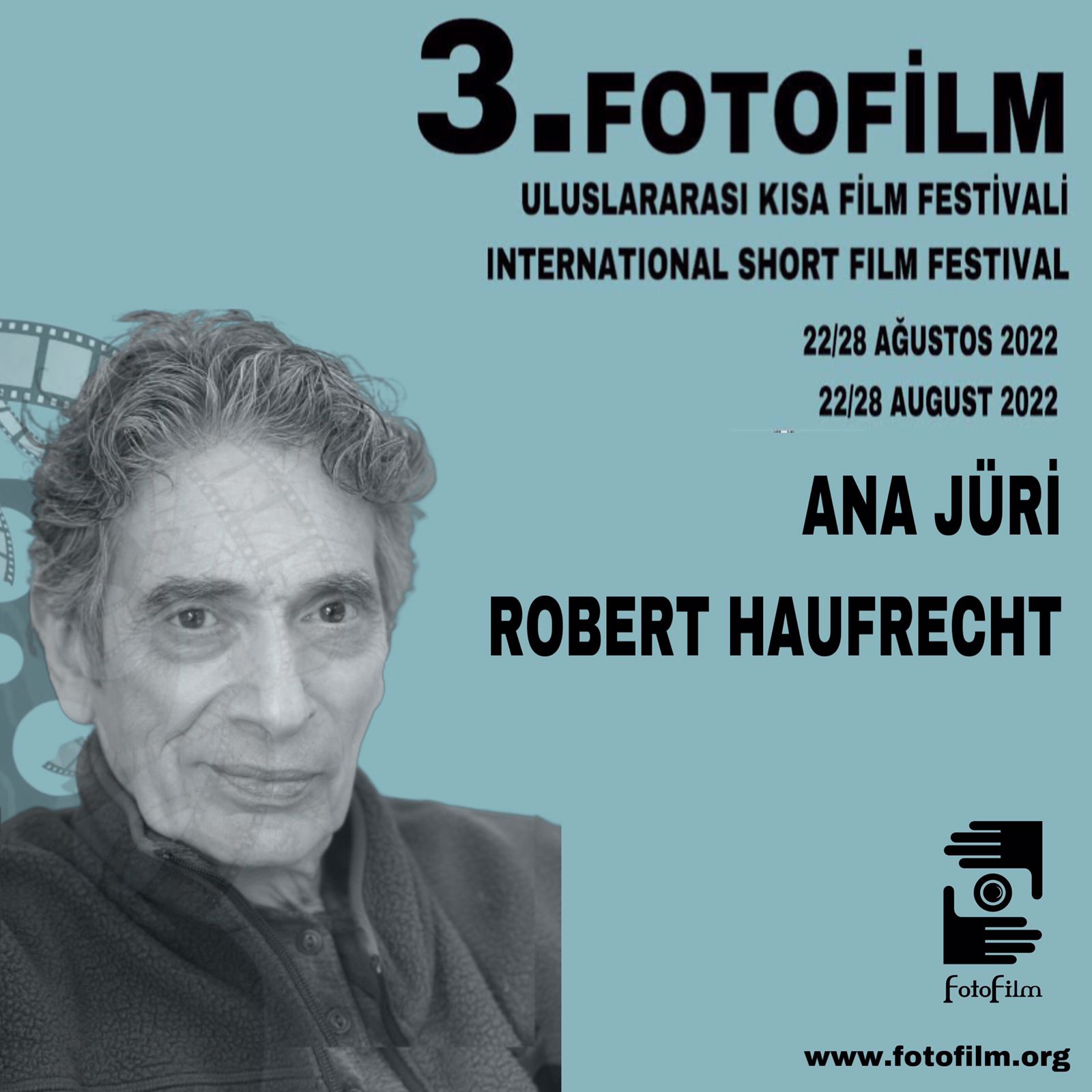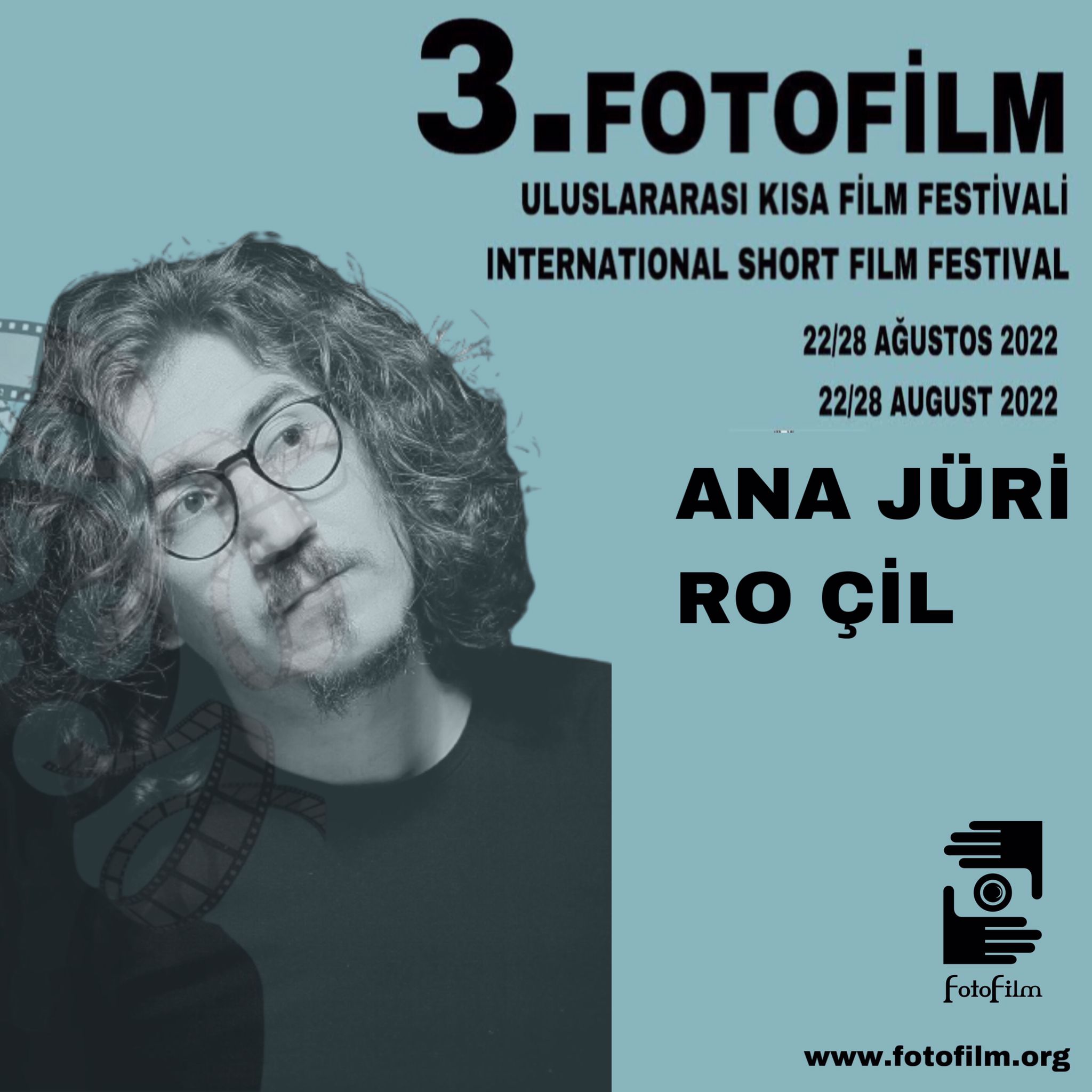 Ro Çil
2005, Atatürk Üniversitesi Güzel Sanatlar Fakültesinin Resim bölümünden mezun oldu. Akademik olarak, Resim – Sinema ilişkisini; bir ÇER-ÇEVE ye sığdırmaya çalışan bir öğrenci gibi eğitim almaya devam etmektedir… 2010, Atıf Yılmaz Sinema Akademisi Yönetmen, Senaryo ve Yaratıcı Yapımcı eğitimi gördü. 2021, Yeditepe Üniversitesi Sosyal Bilimler Enstitüsü Animasyon ve Tasarım alanında YLP eğitim almaya devam etmektedir… 2007-2013 yılları arasında sektörel alanda etkin olan film ve reklam şirketlerinde çeşitli görevlerde yer aldı. 2013 yılında kurdugu "rvo film v tasarım" studyosunda senarist, yönetmen ve tasarımcı olarak çalışmalarına hâlâ devam etmektedir.
Reza Siami 
Born in 1966, Ardebil, Iran
Cinema graduate from Tehran in 1991
Directed five feature films, two TV series  and approximately 50 documentaries
Teaches Cinema
Jury member in local and international Film festivals including Istanbul's Silk Road Film Festival
Organizer of Iranian Turkish Film weeks in Istanbul, Malatya and Baku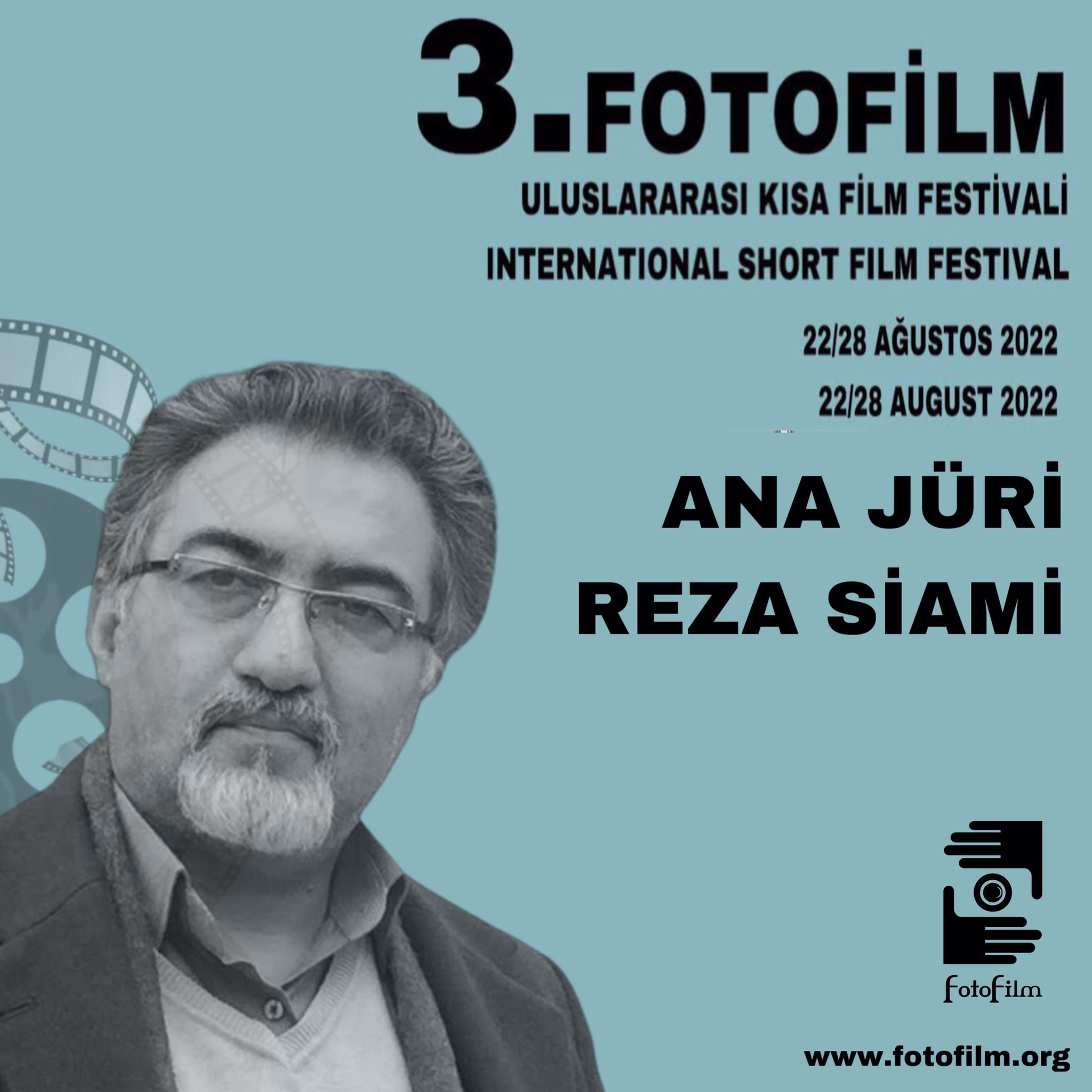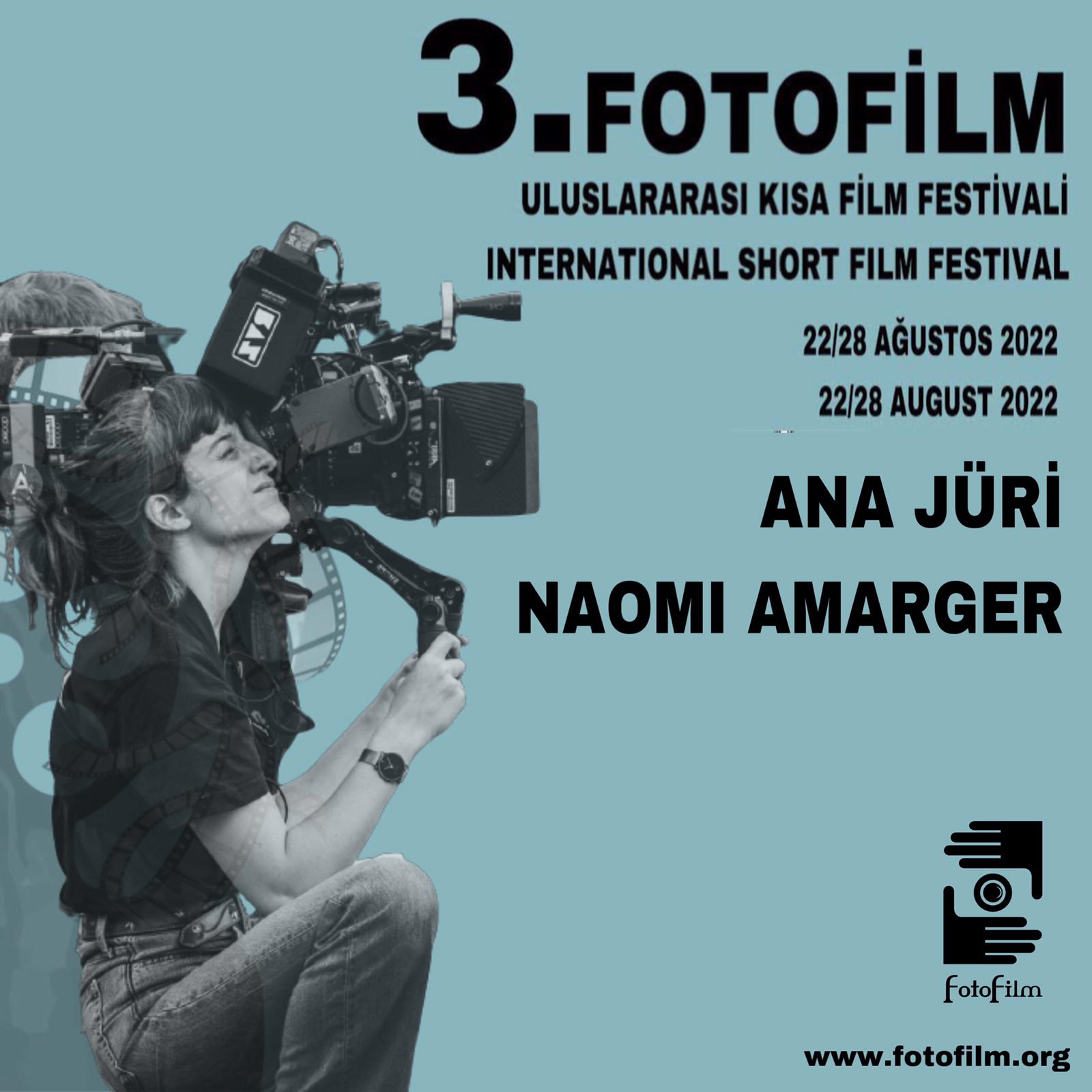 Naomi Amarger
Naomi Amarger is a French cinematographer and director living between London and Paris, represented by the Apicorp Agency.
She recently shot her first narrative feature, Divertimento, directed by Marie-Castille Mention-Schaar and produced by Easy Tiger.
Naomi always has a very sensitive approach to scripts and her past as an actress really inspires her work behind the camera. In 2017 she was nominated for both a Cesar and a Lumiere Awards for Most Promising Actress.
She studied cinematography at the Louis-Lumiere National Film School in Paris, and developed her skills working at Panavision in New-York and being a camera assistant to cinematographers she admires.
Naomi is a member of the ICFC and the French collective Femmes à la Caméra, and was selected for the American Society of Cinematographer's Vision Mentorship
Maximilian Popp
Maximilian Popp is a German actor who worked in Theatres all around Germany for example at  the "Bühnen der Stadt Gera, Theater Freiburg, Schlossfestspiele Marburg". 
Maximilian is also a voice actor who worked on several TV series and films at the Studio Hamburg. 
2018 he was nominated in the German feature film "Point of View" as Best Supporting Actor at the London International Film Festival.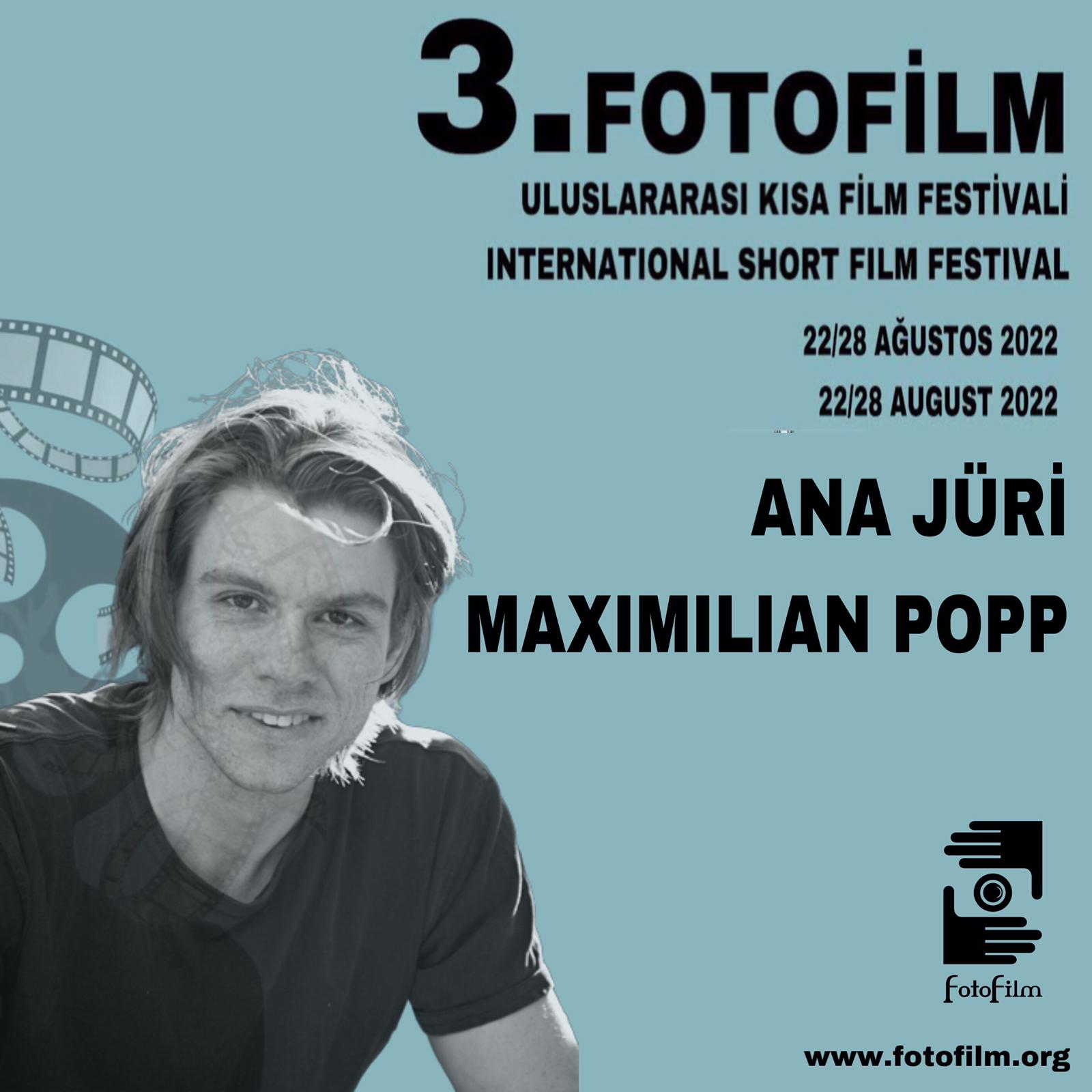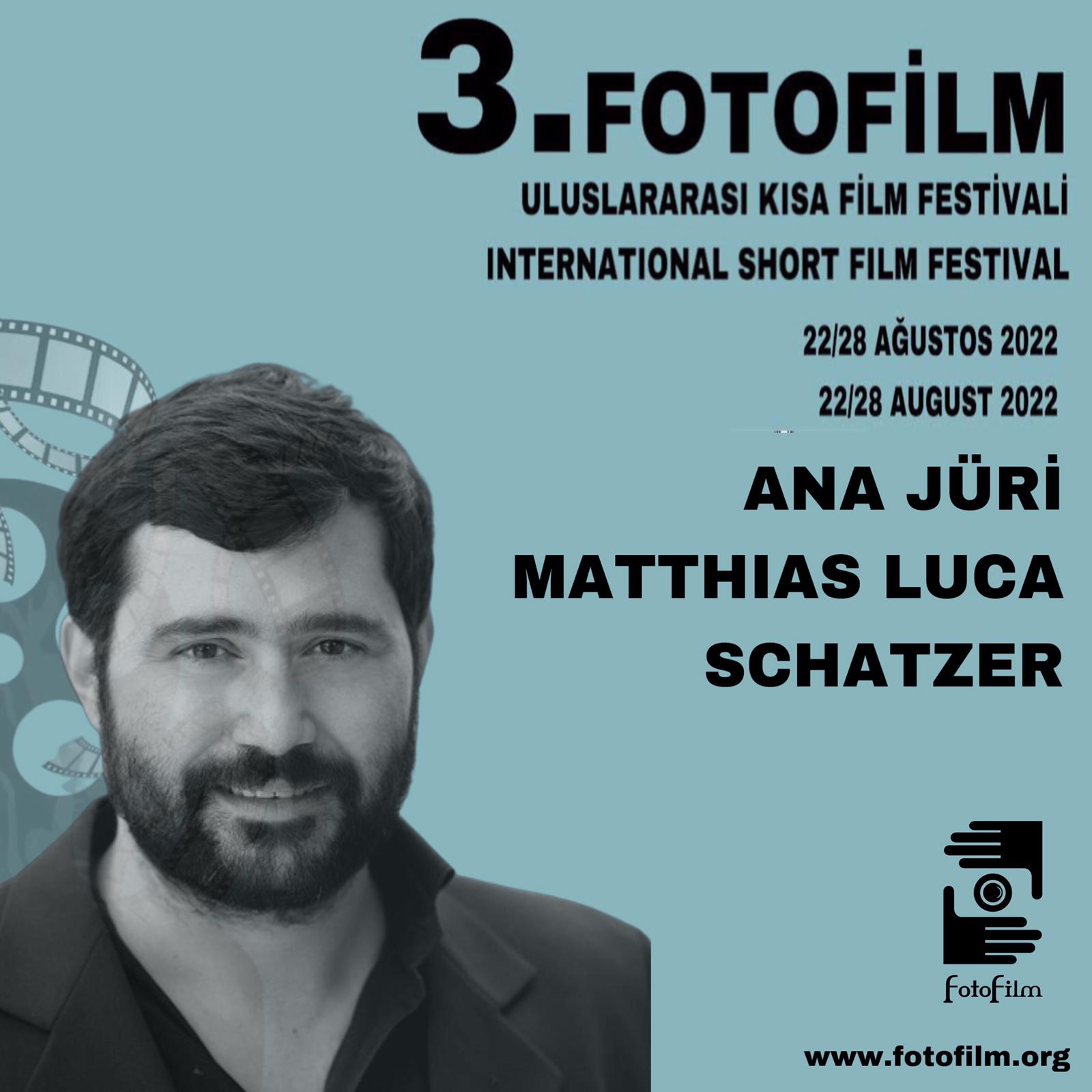 Matthias Luca Schätzer
Mattheo is half Austrian and half Italian. He was born in Austria but he speaks both languages
He studied drama at the Open Acting Academy in Vienna and at  "Acting for Film" at Theater Werkmünchen" in Munich.
 Over many years he played as a theatre actor in several theatres in Vienna and Germany like Studio Moliere Vienna, Blackbox Theater Vienna etc. before he started with film and TV.
He played in the famous German TV series Tatort, he was seen in other TV programs like Giganten des Nordens – der Hamburger Hafen or Supervillain. He also played in several films like "Where is my mind", "Engpass" or "Das Tor zur Welt". Nowadays Mattheo lives in Hamburg. 
Derya Celikkol
Derya Celikkol is a Turkish actor, director and production designer based in New York. She has starred in numerous films including Daria the Great for which she received a Best Actress Award at the Lionshead Film Festival and Fairytale of New York with a wide theatrical release in Turkey. Her production design work consists of award winning feature and short films, TV shows and commercials. She has also directed and produced films that brought her awards and festival selections all over the world. She is a proud graduate of the Experimental Theatre Wing/Tisch School of the Arts.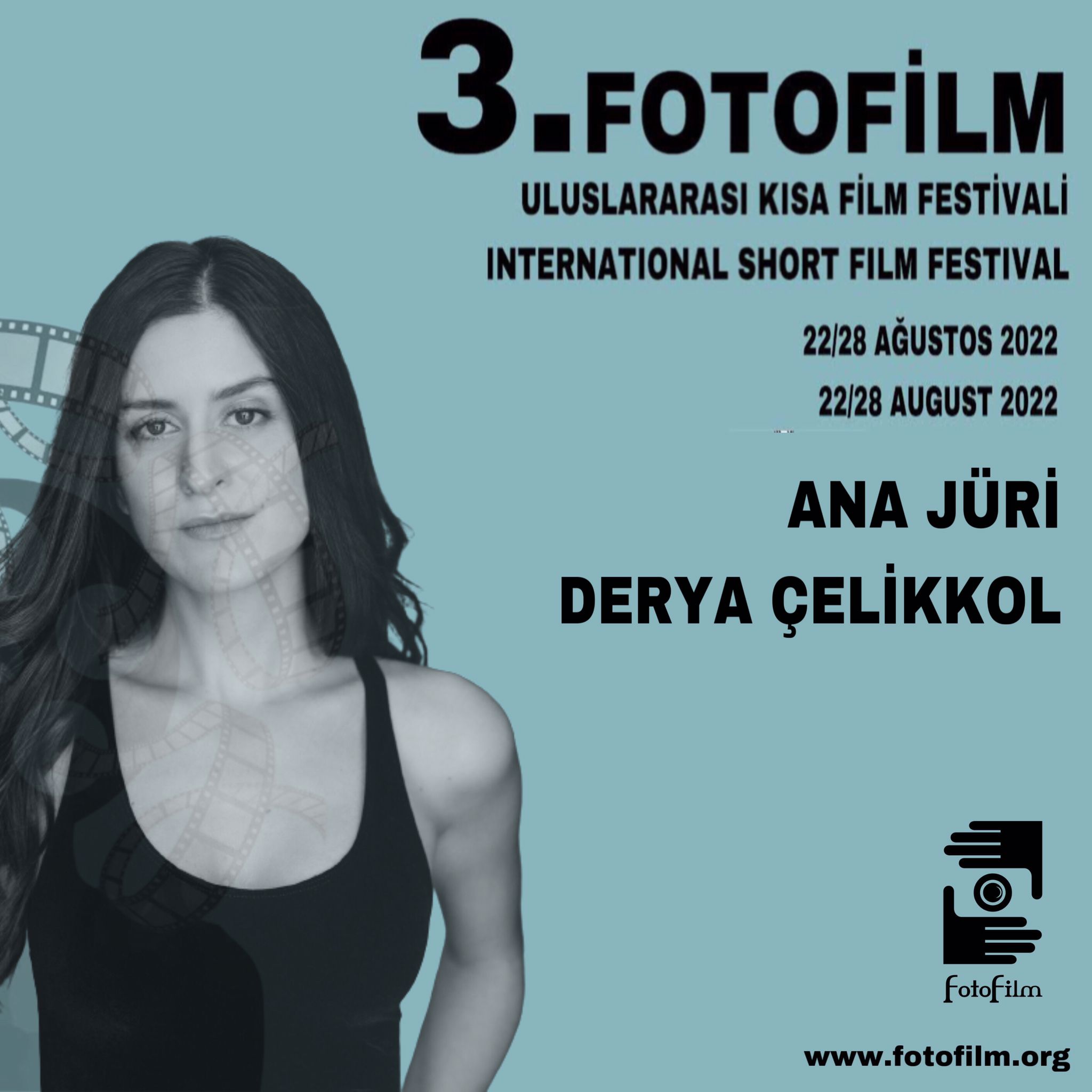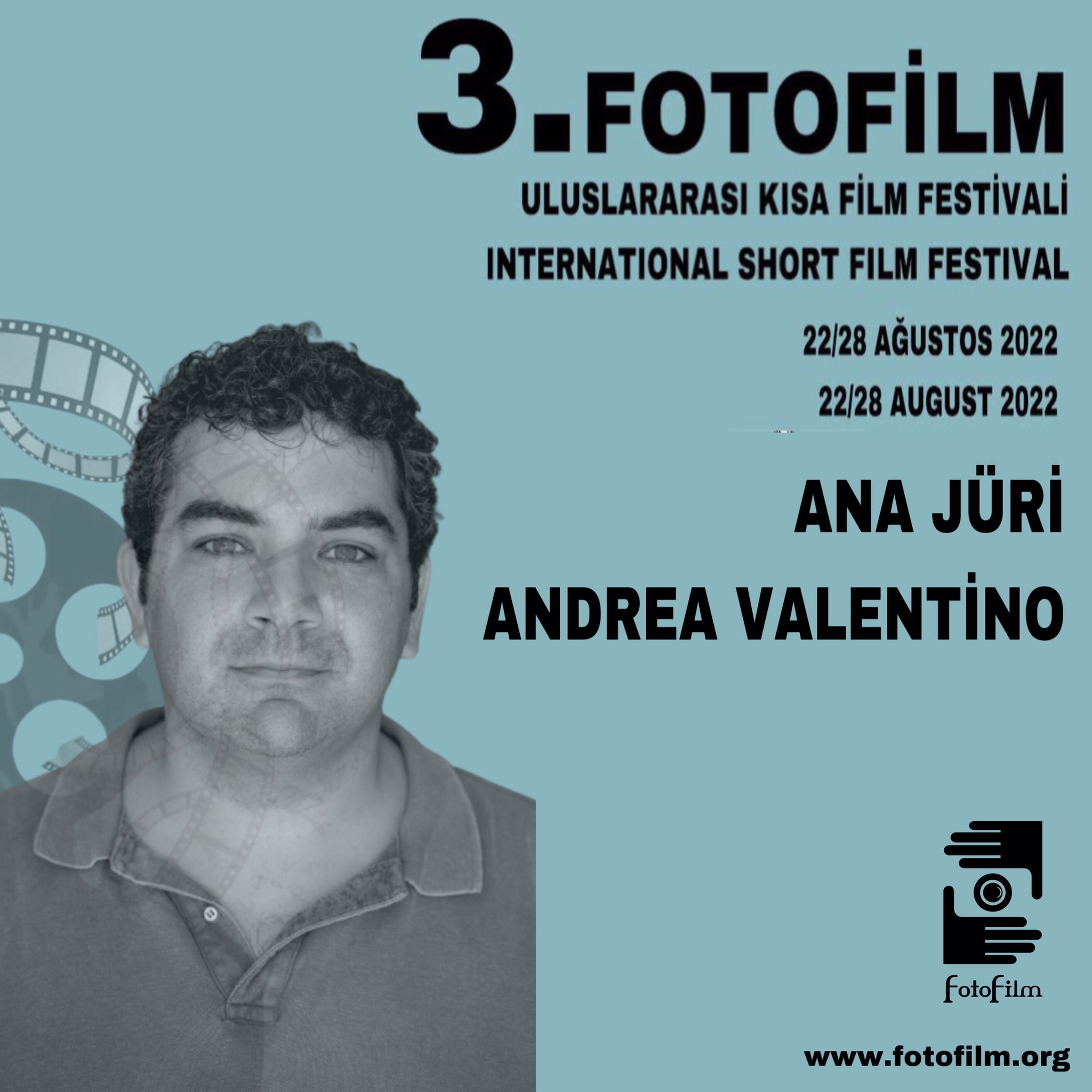 Andrea Valentino  
He was born in Naples on July 4th 1984. He got his master's degree in "Cinema, television and digital media" at the University of Rome 3 Liberal-arts College, degree course in "Music, arts and show business disciplines".He got a diploma at "Roberto Rossellini" Cinema and Television High School. As director
In 2011 Andrea Valentino obtained a Master's Degree in Film, Multimedia and Television Production at the University of Rome 3. He is currently involved in documentary film and fiction, working both in production and as a director, He is also the artistic director of the Pompei Street Cinema Festival and a professor of audiovisual at the ITI Medi in San Giorgio a Cremano. His latest work as a director is "Il solito pranzo" (2021), a short film dedicated to the victims of the mafia. Recent work include Bellafronte (2018), U' Chiantu (2019), La Conversione (2020 – directed by Giovanni Meola) as producer.
Fotofilm 3. Uluslararası Kısa Film festivali
Festival Yönetmeni
Mehmet Oflazoğlu
Sanat Yönetmeni ve Afiş Tasarımı
Gülriz Fırat Topuzoğlu
Festival Koordinatörü
Mehmet Ersöz
Jüri Koordinatörü
Baran Bekir Taşkıran
Medya İlişkileri
Dr. Hakan Dikmen